Welcome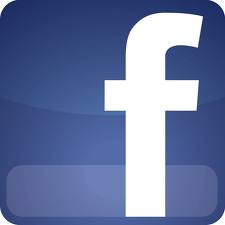 Australian Consulate-General Los Angeles
@AusConsulateLA
Welcome to the website of the Australian Consulate-General in Los Angeles. This site will provide you with quick, helpful and accurate information; and relevant links to all Australian issues for Australians living and working overseas, as well as servicing US business and investment.
For citizens of other nationalities, please refer to the "Travelling to Australia" section for visa and immigration information or call +61 2 6196 0196.
The Australian Consulate-General Los Angeles is currently accepting applications for the role of Economic and Public Diplomacy Manager. This locally-engaged position is responsible for developing and implementing the public and economic diplomacy program, including G'Day USA, at the Australian Consulate-General Los Angeles to promote and enhance Australia's interests in the United States. Applications close 9 April 2019. For application information, and position documentation, please click here.
ANZAC Day 2019
Join the Consulates-General of Australia and New Zealand for the ANZAC Day Commemorative Dawn Service Los Angeles and the ANZAC Day Commemorative Service San Diego, both on Thursday, 25 April 2019. For more information, and registration, please click here.
Australian Federal Election 2019
The date for the 2019 Australian federal election has not yet been announced.
The Australian Consulate-General in Los Angeles will* be offering in person voting for the 2019 Australian federal election. Members of the public must provide photo ID in order to gain access to the Consulate. ID is not required to vote.
For information on enrolling and voting while overseas, please visit the Australian Electoral Commission (AEC) website at www.aec.gov.au/overseas.
If you wish to vote in the federal election you must be enrolled. To enrol, check or update your enrolment details visit www.aec.gov.au.
For updates on the election please check the AEC's website and follow the AEC's Twitter account.
*Locations in which in person voting will be offered may change at short notice, subject to unforeseen circumstances or security incidents.